For over fifteen years Milestones Jazz Club has featured the best modern jazz in the UK with top national and international musicians.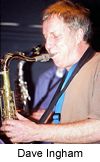 After a couple of concerts by local musicians Dave Ingham and Stephen Mynott had drawn large audiences, the idea was put forward for a regular, high quality jazz gig in Lowestoft, a medium size town in the furthest north eastern corner of Suffolk.
Milestones Jazz Club was founded by Dave and Stephen in October 1996 with an inaugural concert by The Simon Youngman Quintet.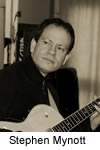 "We wanted the club to have its own identity - hence the name - and feature musicians that tried to push the music and assert their own personality through it, no matter which route they took," says Stephen Mynott, "Our experience of playing and listening to jazz was of a wonderfully rich and exciting music that we wanted to share with others. Milestones concerts were never designed as a replacement for the Sunday afternoon nap."
The elusive term 'jazz' covers so many strands of music that Milestones has always tried to encourage musicians that inhabit all these different corners - from funky hard bop to freeform chaos, from contemporary musings to the roar of an 18 piece big band, from dark-hued intellectualism to all-out, life-affirming swing.
The long-held club policy is of opening the doors to everyone, of all ages. We have tried to avoid the twin traps of lowest-common-denominator shallowness or pompous jazz snobs who know the middle name of Miles Davis. Older jazz aficionados are welcomed alongside those new to the music to enjoy the visceral experience of live improvised music.
As with many UK jazz clubs, Milestones is run by musicians and enthusiasts as a not-for-profit operation, content in showcasing the enormous talent on the UK jazz scene and widening its audience.

Milestones has had to move venues more than once, spending the first six years at The Marquis of Lorne, moving to a club called Reflections before settling at its current home, a fine basement room in the Hotel Hatfield.
In January 2007, after over ten years at the coal-face, Dave Ingham dropped out of organising the club. Since then Stephen Mynott has continued on his own with invaluable help on gig nights from the much missed Keith Clarke and more recently, Kathryn Holland.